Welcome to the Royal Oak in Rushton Spencer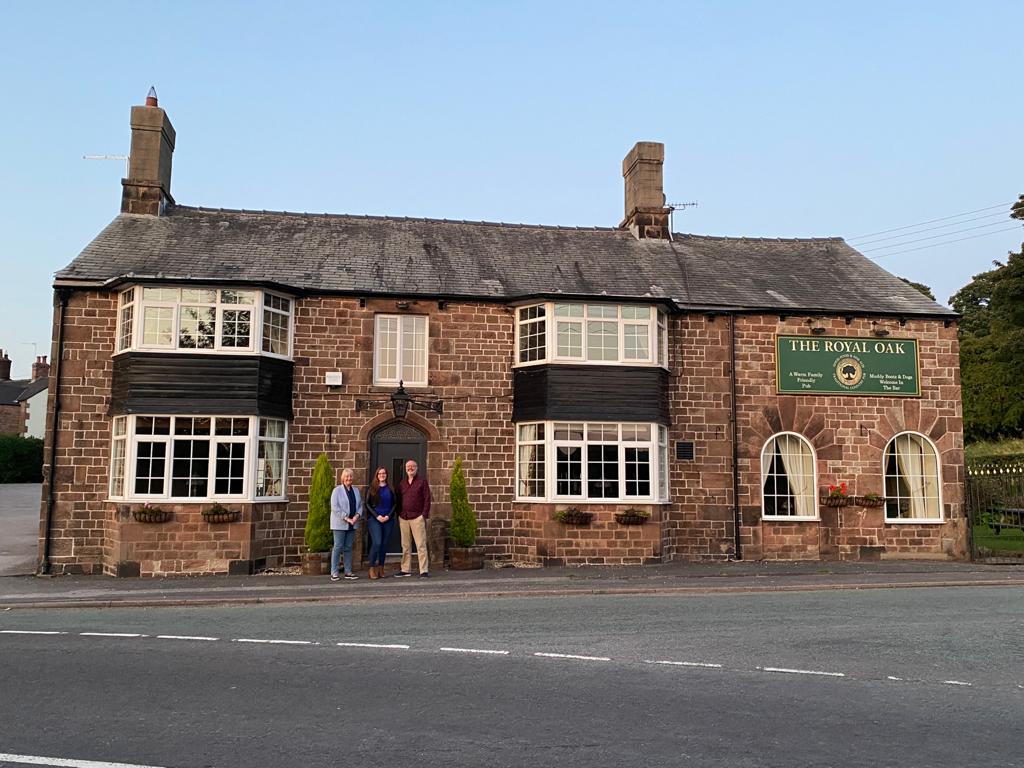 OPENING SOON UNDER NEW MANAGEMENT!
The Heath's, owners of Heaton House Farm, and have over 20 years experience in the Hospitality Industry will be managing the pub, initially on a 6-month lease.
The plan is to open to serve drinks as soon as possible following COVID-19 safety regulations, then the Head Chef of Stable Yard Catering will join to serve a delicious menu featuring local produce, as well as homegrown vegetables and lamb from the farm.
Following on from this, community activities will be expanded, such as themed nights, swap shops etc.